The Society is pleased to announce that its Service to Cricket Award for 2005, The Norman Harris Trophy, was awarded to David Millner.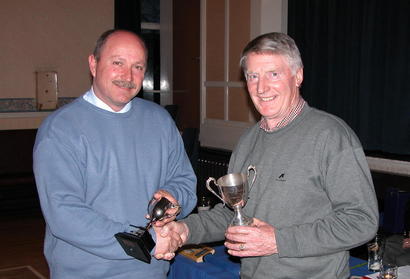 David was born in Dove Holes on 24th July 1938 and played 31 First Team matches for Derbyshire County Cricket Club between 1960 and 1963.
David has also given loyal service to Dove Holes Cricket Club both as a player and as Chairman. He is a fine role model to junior cricketers and has spent a great deal of time coaching them, always willing to turn out at junior games as non-playing captain or umpire. He is now Vice-President of Dove Holes Cricket Club and is delighted that his grandson is taking a keen interest in the game that has played such a big part in his life.
Copyright © 2003-2017 High Peak Cricket Society and CricketArchive